Thickness Gauge 30x300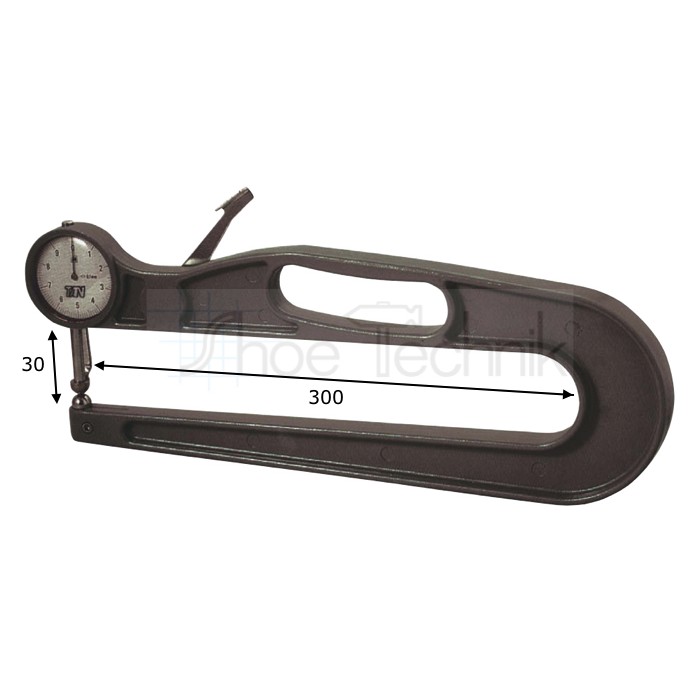 Measuring Tools Tan Company
Thickness Gauge made with high precision. This tool is perfect for measuring the thickness of leather, It's a necessary tool in a leather goods company. TAN gauges are known all around the world for their accuracy and reliability.
You can chose between spherical and flat contact for the point of the gauge.
The Flat contact is perfect for irregular surfaces giving a mean value of the thickness.
The spherical contact measures the thickness punctually and is perfect when very high precision is needed.

30mmx300mm.
See the image for further dimension informations.